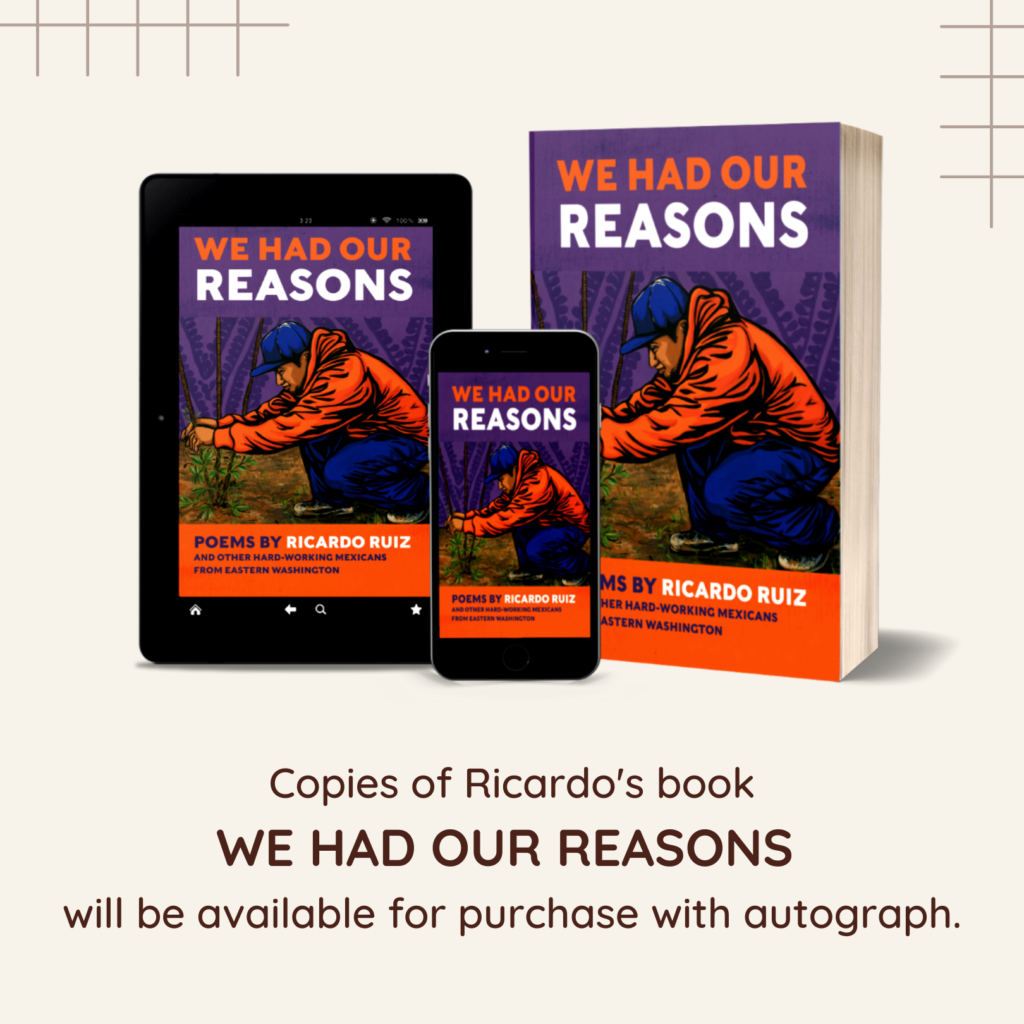 Q: Where is the Poetry Reading going to be? ¿Dónde será la Lectura de Poesía?
Northwest Church in Richland! The address is 1312 Wright Ave, Richland WA 99354
¡Northwest Church en Richland! La dirección es 1312 Wright Ave, Richland WA 99354
Q: Who is invited to this event? ¿Quién está invitado a este evento?
Everyone is invited to join us to learn about migration in our community through Ricardo's personal stories.
Todos estan invitados para hablar sobre la migración en nuestra comunidad a traves de los cuentos personales de Ricardo.
Q: What does it cost to attend? ¿Cuánto cuesta asistir?
This event is completely free. The only thing for sale will be Ricardo's books for those interested in taking a signed copy home. 
Este evento es completamente gratuito. Lo único a la venta serán los libros para los que quieran comprar una copia.